"ARQBÓREA aims to become a leader in sustainability in the office market in Madrid.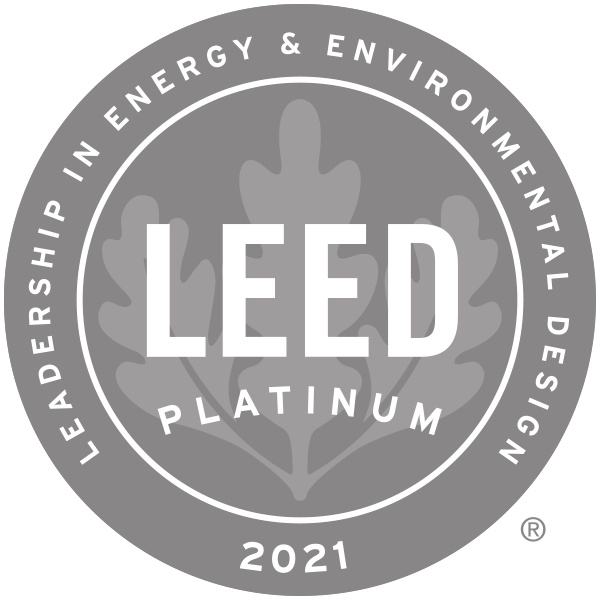 The project already holds Platinum LEED certification in the Core & Shell category, the highest distinction awarded by the US Green Building Council (USGBC), which is the most widely recognised international sustainability certification system. It aims to promote buildings that respect the environment, are economically viable and comfortable to live and work in.
ARQBÓREA is the second office project in the Las Tablas district to achieve this certification. This distinction guarantees that the building has been designed following exacting criteria in terms of sustainability, seeking to respect the environment and provide maximum wellbeing and comfort to occupants.
Obtaining Platinum LEED certification entails adopting measures such as the following:
Sustainable location
See more
Existence of alternative transport solutions: availability of public transport, bicycle racks, spaces for fuel-efficient vehicles and electric recharging stations.
Restoring habitat: landscaping using plants native to the Madrid Region and that require low water consumption.
Maximisation of open space: the lie of the land has been taken into account when designing the building so that occupants can enjoy as much open space as possible.
Reducing the urban heat island effect: all the parking spaces are underground to avoid too many tarmac surfaces, which retain heat. Moreover, the materials used on the roof will be highly reflective to reduce the heat absorption of the building.
Efficient water use
See more
46% saving in drinking water consumption with regard to a comparable building by incorporating efficient sanitary fittings and taps.  Combined with this, landscaping by planting native vegetation that requires little watering using recycled rainwater and a drip irrigation system with built-in rain sensors.
Energy efficiency
See more
The building envelope design, highly efficient HVAC systems and LED lighting allow for 45% savings in energy use in comparison to a conventional building with a similar use and surface area.
On the roof, there is a 238 m² installation of photovoltaic panels for electricity generation, with 41kWp installed power and a sanitary hot water production system that runs on solar energy supplied by thermal solar panels at 1,045 kWh/month. Overall renewable energy production from all these strategies amounts to 75,248 kWh per year, which offsets 5% of the total energy consumption of the building.
Offsetting emissions from electricity consumption with "Green tags", which certify that 35% of the energy consumed by the building over 2 years will be offset by investment in the cost of Green tags in renewable energy plants.
Natural lighting and access for visitors
See more
100% of occupants on the office floors enjoy natural light and direct external views.
Quality of the interior atmosphere
See more
The building has a thorough control system monitoring the quality and quantity of outside air in the spaces occupied.
Sustainable awareness and good practices
See more
The construction of ARQBÓREA uses recycled or locally sourced materials, as well as wood from sustainably managed forests, with FSC certification. It will also have a 26 m² waste management area, where waste can be separated correctly and recycled.